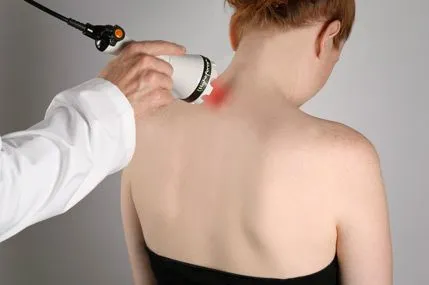 FDA CLEARED DEVICES
Laser therapy is a safe and effective alternative to drugs and surgery for pain relief. LightForce™ Deep Tissue Therapy Lasers are FDA cleared and manufactured in accordance with ISO-13485 Medical Device Quality Standards, providing the safest non-invasive treatment option on the market.
HIGHER POWER = EFFICIENT and EFFECTIVE
With up to 15W of therapeutic power, LightForce™ Therapy Lasers provide fast, effective relief with treatment times lasting only minutes.
SAFETY
The primary safety precaution when using therapy lasers is eye protection. Lasers can pose optical risks if the eye is exposed to the laser light. The therapeutic dose of laser light not in the visible light spectrum and therefore is not visible to your eye. Laser-safe eye protection is provided and must be worn by all individuals within the treatment area to ensure a safe environment.
WHAT TO EXPECT
You will feel soothing warmth during treatment; this sensation should never be uncomfortable. If at anytime during treatment you are uncomfortable, simply communicate with your practitioner and your treatment will be adjusted to maximize your comfort and ensure a safe administration.
SEE IF DEEP TISSUE LASER THERAPY IS RIGHT FOR YOU
Providing a solution that did not exist before, Deep Tissue Laser Therapy has become preferred by those who have long sought relief without success. Its ability to impact pain on a cellular level provides pain relief for complex and simple conditions alike.
Contact us today for a consultation to determine if laser therapy is right for you. Get back in action today, with Deep Tissue Laser Therapy.